Montville Power Washing & Roof Cleaning Pros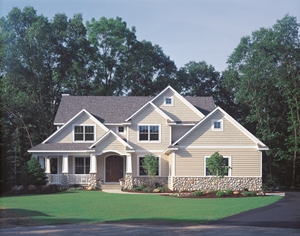 The township Montville is located in Morris County, New Jersey and covers approximately 19 square miles. In 2010, the United States Census listed the population in Montville to be 21,528. Money magazine's listed the township as #13 in the nation for Best Places to Live on the top 50 list in 2013. Montville was originally names "Uyle-Kill," which was a name referring to the creek and valley that runs through the township. It was renamed to Montville after the Mandeville Inn was established at some point in 1770. The Dutch peoples pronounced Mandeville as "Mondeveil," which later became Montville. The Morris Canal was constructed in 1828 and brought commercial interests to the area. By the mid-19thcentury, the Pine Brook and Towaco areas were developed. Towaco and Pine Brook are unincorporated communities located within Montville Towship. Towaco lies on the canal and Pine Brook was an agricultural area located on the Township's southern end. Towaco Train Station was renovated using a design from early 1900. This was part of the Midtown Direct expansion program of the New Jersey Transit. The New Jersey Transit offers bus services as well if you want to travel to and from Newark on the 29throute. Local services are available on the MCM1 route.*
If you live in the Montville area, there are plenty of parks and wildlife to see. Biking, hiking, swimming, camping, and fishing are abundantly accessible outdoor activities in the area. There are also plenty of historic sites and homes to see if you visit Montville. Residents in the area keep their homes up well. A drive through neighborhoods shows well kept lawns and homes. Over the years, updates, renovations, and upgrades have been made on a lot of the older residential homes, and this process still goes on today.
Not far away, TruClean Wash provides professional services such as roof cleaning and power washing in Montville and the surrounding areas of New Jersey. We have cleaned roof tops, siding, sidewalks, driveways, decks, and much more in Montville. If you are truly looking for an expert New Jersey power washing company, you've come to the right place at TruClean Wash. With over a decade in the business, we are your local experts.
Residential Pressure Washing and Cleaning Services in Montville
Rooftops, sidewalks, driveways and more residential exteriors have been cleaned up by our professional Montville pressure washing technicians. If you have exterior surfaces that need cleaning, TruClean Wash can help you. We also have "green", environmentally friendly exterior cleaning services that are extremely efficient. Call today to schedule!
Softwashing Services in Montville
Softwashing is used when surfaces can't withstand full force power washing. Brick, stucco, stone, and other porous materials become unsealed and allow water in, so it's important to protect those surfaces and when they need cleaning one must be careful not to damage them. Even if the material has been kept protected from moisture, over time it will still degrade and need special care.
Softwashing uses mild chemicals as well as low water pressure to clean these special surfaces.
Commercial Exterior Cleaning in Montville
Commercial cleaning takes a professional company that understands how important it is for your business to keep functioning during projects like power washing the exterior. Safety rules have to be followed with as little interruption in the business processes as possible. At TruClean Wash, we are your softwashing experts in Montville and surrounding areas.
*Sources: http://en.wikipedia.org/wiki/Montville,_New_Jersey
Importance Of Regular Metal Roof Cleaning

Metal roofing is noted for its unmatched performance, making it one of the best roofing options for your New Jersey home. Of course, to continue enjoying all the benefits that a metal roof offers, in […]

Important Reasons to Remove Rust from Your Metal Structures

If you own a metal building or other structure, then chances are you're going to experience the headache of rust development on that structure at some point down the road. When that point comes, you' […]
Reviews & Testimonials on TruClean Wash in Montville, NJ
There are currently no reviews or testimonials for Montville, NJ. Check back soon!
If you are looking for a professional Montville power washing contractor for roof cleaning or other exterior cleaning services then please call TruClean Wash today.