Millburn Power Washing & Roof Cleaning Contractors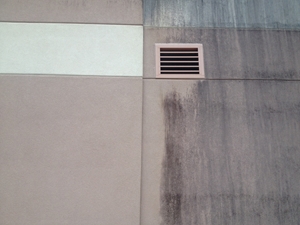 Keeping your home or business looking its best is a difficult task. Mold, mildew, dirt, rust, and other stains are constantly accumulating on every exterior surface of our properties. At TruClean Wash, our Millburn power washing and roof cleaning contractors are here to help you with all your exterior property cleaning needs.
Our professionals are extremely adept at pressure washing, soft washing, concrete cleaning, rust removal, roof cleaning, and more. As such, we have the knowledge, skill, and experience necessary to remove years of dirt, grime, and stains from any exterior surface. When you hire us for your exterior cleaning task, we guarantee your complete satisfaction with the results.
Call TruClean Wash today if you need to hire a professional New Jersey power washing and roof cleaning company in Millburn. Our team is ready to restore your home or business to its original beauty. Our knowledgeable staff can answer any questions that you may have about our exceptional services. We can schedule your appointment today.
Power Washing in Millburn, NJ
One of the easiest ways to boost the curb appeal of a residence or business is to pressure wash its exterior surfaces. At TruClean Wash, our Millburn pressure washing contractors can make your property look years younger. We customize our cleaning method to every surface and stain that we are addressing. In this way, we can always guarantee the best looking and longest lasting results.
Soft Wash Roof Cleaning in Millburn
Cleaning a roof is a difficult task for many reasons. One, simply getting onto and working above the surface of your roof is hard and dangerous in and of itself. Second, dirt, algae, and rust can embedded deeply into all roofing materials. Third, cleaning your roof via the wrong method can cause more harm than good.
At TruClean Wash, our Millburn roof cleaning contractors provide the solutions to all of those problems. Our softwash roof cleaning technique uses a special blend of biodegradable chemicals to lift the hardest to clean stains. All the while, because it does not rely on high pressure jets of water, soft washing is safe to use on even the most delicate roofing systems.
Exterior Commercial Property Cleaning Services in Millburn
Your commercial property is one of the most readily apparent advertisements for your business. If your property is dirty, dingy, and unkempt, you are likely to lose potential clients and customers to competitors. This outcome is simply unacceptable.
Fortunately, it is also easily avoidable. When you hire TruClean Wash for your exterior commercial property cleaning needs, you take a step to ensure that your business looks it best at all times. Our Millburn pressure washing contractors will work with you to provide you with the most customized and rewarding services possible.
Importance Of Regular Metal Roof Cleaning

Metal roofing is noted for its unmatched performance, making it one of the best roofing options for your New Jersey home. Of course, to continue enjoying all the benefits that a metal roof offers, in […]

Important Reasons to Remove Rust from Your Metal Structures

If you own a metal building or other structure, then chances are you're going to experience the headache of rust development on that structure at some point down the road. When that point comes, you' […]
Reviews & Testimonials on TruClean Wash in Millburn, NJ
There are currently no reviews or testimonials for Millburn, NJ. Check back soon!
If you are looking for a professional Millburn power washing contractor for roof cleaning or other exterior cleaning services then please call TruClean Wash today.