Short Hills Power Washing and Roof Cleaning Contractors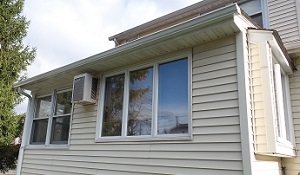 At TruClean Wash, our Short Hills power washing and roof cleaning contractors are here to help you keep your home or business looking its best at all times. We can clean every exterior surface of your property including driveways, walkways, patios, decks, siding, windows, and more. The one constant in everything that we do is our goal to achieve complete and total customer satisfaction.
If you want to enhance the curb appeal of your Short Hills home or business through pressure washing services, call TruClean Wash today. Our courteous and polite staff is ready to assist you. Our property cleaning experts would be excited to answer any questions that you may have about our amazing services. We can schedule your appointment today.
Pressure Washing Experts in Short Hills
When you hire our New Jersey power washing professionals to pressure wash your Short Hills property, you can feel confident knowing that you made the best possible choice for the task. We customize our cleaning method to every surface and stain that we are dealing with. In this way, our experts always achieve the best looking results while preserving and protecting the underlying surface. You are guaranteed to be transfixed by the stunning results.
Soft Washing Experts in Short Hills
For more delicate surfaces, our exterior cleaning specialists utilize a soft washing method. Traditional pressure washing in Short Hills can be too harsh for brick, masonry, and some roofing materials. In contrast, soft washing can lift any stain that has embedded in these surfaces while not causing any harm to the area. Our experts would be happy to inform you about the many benefits our our soft washing efforts.
Deck Cleaning and Refinishing in Short Hills
If you have a deck around your home, you understand how great this fixture can be. A well-maintained deck is perfect for any entertaining that you do at your home. It is also a great place to relax and enjoy the weather after a hard day at work or school. However, a dirty and dingy deck is extremely hard to use and enjoy.
At TruClean Wash, our Short Hills pressure washing contractors can quickly and easily restore your deck to its original beauty. We are adept at both deck cleaning and refinishing services. After our efforts, you and your family will once again be able to take advantage of the area in the best possible manner. Your deck will once again complement and enhance the beauty of your property in Short Hills, NJ.
Importance Of Regular Metal Roof Cleaning

Metal roofing is noted for its unmatched performance, making it one of the best roofing options for your New Jersey home. Of course, to continue enjoying all the benefits that a metal roof offers, in […]

Important Reasons to Remove Rust from Your Metal Structures

If you own a metal building or other structure, then chances are you're going to experience the headache of rust development on that structure at some point down the road. When that point comes, you' […]
Reviews & Testimonials on TruClean Wash in Short Hills, NJ
It seems to have gone very well. There are certain areas that need the passage of time to complete the job. Some areas need rain to wash away any remaining stains.
If you are looking for a professional Short Hills power washing contractor for roof cleaning or other exterior cleaning services then please call TruClean Wash today.