Roof Cleaning & Power Washing Services in East Hanover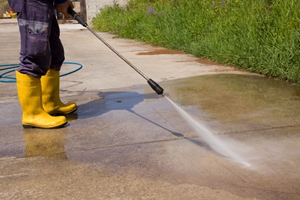 Keeping the exterior of your home or business looking its best is a difficult task. Because every surface of your property is constantly exposed to the elements, it will inevitably become dirty and dingy. At TruClean Wash, our East Hanover power washing and roof cleaning contractors are here to help you with this immense responsibility. Our professionals can restore every exterior surface of your property to its original beauty.
Our team understands how important your residential and commercial properties are to you and your family. As such, we are humbled by the fact that so many local customers have trusted us with their property cleaning needs over the years. When you hire us to pressure wash your home or business, we promise to honor your trust by treating your property as if it were our own. In this way, we can achieve the best looking results.
Call TruClean Wash today if you need to hire a professional New Jersey power washing or roof cleaning contractors in East Hanover. Our courteous and polite staff would be happy to take your call and to assist you in any way that we can. Our knowledgeable experts can answer all of your questions. We would be excited to schedule your appointment today.
Pressure Washing Experts in East Hanover
At TruClean Wash, our East Hanover pressure washing contractors have the knowledge, skill, and experience necessary to revitalize the beauty of your home or business. We expertly clean driveways, walkways, siding, patios, and pool decks. The one constant in everything that we do is our goal to achieve the highest level of customer satisfaction.
When you hire our team for your exterior property cleaning needs, you can rest assured knowing that you made the best possible choice for the task. We will always customize our pressure washing method to the specific surface that we are cleaning. In this way, we can achieve the best possible results.
Soft Wash Roof Cleaning in East Hanover
Roofing systems, especially asphalt shingles, are relatively delicate. As such, when you need to clean them, you must ensure that you use a method that will protect the underlying surface. At TruClean Wash, our East Hanover roof cleaning contractors specialize in the soft washing method.
Soft washing is the best way to clean years of stains and unsightliness from the surface of delicate roofs. Our professionals can easily wash away black algae stains that so often detract from the look of residences. After our services, you and your family are guaranteed to be transfixed by the renewed beauty of your residence.
Importance Of Regular Metal Roof Cleaning

Metal roofing is noted for its unmatched performance, making it one of the best roofing options for your New Jersey home. Of course, to continue enjoying all the benefits that a metal roof offers, in […]

Important Reasons to Remove Rust from Your Metal Structures

If you own a metal building or other structure, then chances are you're going to experience the headache of rust development on that structure at some point down the road. When that point comes, you' […]
Reviews & Testimonials on TruClean Wash in East Hanover, NJ
Cleaned entire house and gutter as well as walkway and steps. House looks like we just put on new vinyl on it... "looks brand new" the gutters were covered in black stuff, they also look new now! Walkway and steps are beautiful! The owner/operator Gregg is very professional prompt! House looks awesome!
If you are looking for a professional East Hanover power washing contractor for roof cleaning or other exterior cleaning services then please call TruClean Wash today.