The Most Reliable Englewood Cliffs, NJ Power Washing & Exterior Cleaning Professionals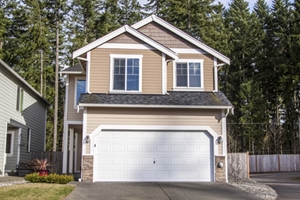 By scheduling a visit from a soft washing company you can benefit from a great looking home with lasting curb appeal. The assistance of an exterior cleaning professional will go a long way to helping completely revitalize the look of your home and eliminate any grime and build up that has accumulated on your roof, siding, and other surfaces. For the best option in improving the look of your home's exterior, make certain that you give the experienced Englewood Cliffs power washing staff at TruClean Wash a call today!
At TruClean Wash we can offer all of our customers the absolute best in softwashing services, and have all of the necessary experience to provide the best in exterior cleaning expediency and precision, all with the fairest pricing available. If you've been considering replacing your roof or siding consider having it treated with our soft washing services first, as we can completely remove years of ugly build-up and have your exterior finishings looking like brand new after a single visit. Best of all, our chemical treatments are environmentally safe, so you can have your home cleaned without worry!
For the best licensed exterior cleaning services, call on the New Jersey power washing pros at TruClean Wash today: 973-447-4450.
Services we offer include:
Englewood Cliffs Deck Cleaning & Refinishing
You want a great looking deck year long, and while this may seem like a major chore, it is actually much easier to achieve than you might expect! With a visit from the Englewood Cliffs deck cleaning professionals at TruClean Wash you will be able to enjoy a great looking deck for years to come. Not only will we re-seal your deck to protect it against the elements, but will also remove any grime and buildup from its surface, restoring that like-new appeal.
Englewood Cliffs Gutter Cleaning
Did you know that your gutters keep your home safe from potentially costly damage? Taking advantage of a gutter cleaning service is a great way to protect the foundation of your home from water damage, as a blocked gutter means that water is not being redirected away from your home. As water accumulates around the base of your home it can permeate the foundation, causing cracks and damaging leaks.
Water damage is not an issue that should ever be taken lightly so you must take the appropriate steps to best protect your home. Consider having your gutters cleaned today by the professional and affordable service of TruClean Wash.
Importance Of Regular Metal Roof Cleaning

Metal roofing is noted for its unmatched performance, making it one of the best roofing options for your New Jersey home. Of course, to continue enjoying all the benefits that a metal roof offers, in […]

Important Reasons to Remove Rust from Your Metal Structures

If you own a metal building or other structure, then chances are you're going to experience the headache of rust development on that structure at some point down the road. When that point comes, you' […]
Reviews & Testimonials on TruClean Wash in Englewood Cliffs, NJ
There are currently no reviews or testimonials for Englewood Cliffs, NJ. Check back soon!
If you are looking for a professional Englewood Cliffs power washing contractor for roof cleaning or other exterior cleaning services then please call TruClean Wash today.