Are You Looking for Softwashing or Power Washing Services in Fairview, NJ?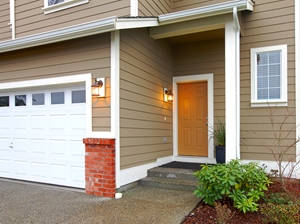 You might think that you need to have expensive exterior improvements performed to better the curb appeal of your home, but that is not the case, often all you might need is a visit from an expert Fairview power washing contractor. Year's worth of mold, mildew, rust, and grime stains can all harm the appearance of your home, but this can be easily eliminated by an exterior cleaning company. To have you home looking great again, all you need to do is schedule an appointment with the exterior cleaning experts at TruClean Wash.
One phone call is all that is needed to put you in touch with New Jersey power washing pros who have years of industry experience. With the right training for the job, all of our staff can answer your cleaning needs, and have undergone extensive certification and are licensed Fairview power washing and softwashing professionals. Our exterior cleaning services have the added advantage of being environmentally friendly, as we use eco-safe chemicals that can eradicate stains while posing now threat to your home or the ecosystem.
Some of our residential and commercial exterior cleaning services for the Fairview area include:
Fairview Deck Cleaning & Refinishing
We can make your deck cleaning and restoration easy, and with the affordability of our service there's no reason that you have to slave away trying to restore the luster that your deck once had. With a single visit we will be able to eradicate year's worth of grime and re-stain your deck to protect it against rot and have it looking great for many years to come. IF you want to properly protect your investment then you need to occasionally clean and re-seal your deck, and the best way to do that is with the affordable assistance of a deck cleaning professional.
Fairview Gutter Cleaning
If you want to protect your home from water damage, then you need to ensure that your gutters are properly cleaned. Clogged or improperly maintained gutters will cause gutters to overflow , meaning that it is not being properly directed away from your house. As water gathers around the foundation of your home it will begin to permeate it, causing cracks, leaks, and damaging erosion.
Instead of dealing with the damage caused by overflowing gutters, have your gutters occasionally cleaned by a professional. The affordable service we offer for gutter cleaning in Fairview, NJ is a great compliment to our exterior softwashing and power washing services, so see about conducting both the next time we pay you a visit!
Importance Of Regular Metal Roof Cleaning

Metal roofing is noted for its unmatched performance, making it one of the best roofing options for your New Jersey home. Of course, to continue enjoying all the benefits that a metal roof offers, in […]

Important Reasons to Remove Rust from Your Metal Structures

If you own a metal building or other structure, then chances are you're going to experience the headache of rust development on that structure at some point down the road. When that point comes, you' […]
Reviews & Testimonials on TruClean Wash in Fairview, NJ
There are currently no reviews or testimonials for Fairview, NJ. Check back soon!
If you are looking for a professional Fairview power washing contractor for roof cleaning or other exterior cleaning services then please call TruClean Wash today.