Rust Removal Services in New Jersey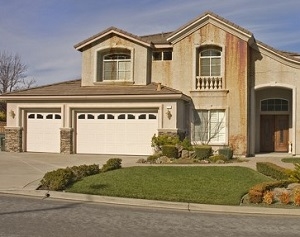 One of the most difficult stains to remove from exterior property surfaces is rust. Rust is notorious for embedding itself deeply into concrete, masonry, and other building materials. It can seriously detract from the curb appeal of your home or business. At TruClean Wash, our pressure washing company specializes in exterior cleaning services such as rust removal in New Jersey. With our help, you can restore every exterior surface of your property to its original beauty.
Our exterior property cleaning contractors are proud to provide our exceptional services to both commercial and residential property owners. In every job we take, we work our hardest to achieve all of our customers' unique goals. We place customer satisfaction as our highest priority. We want you to know that you can trust us with all your future rust removal and property cleaning needs.
If there are unsightly rust stains around your New Jersey home or business, call TruClean Wash today. Our courteous and polite staff would be happy to take your call and to answer any questions that you may have. We can schedule your appointment today.
Rust Removal from All Exterior Surfaces
At TruClean Wash, our New Jersey rust removal contractors are proud to be able to provide the most exceptional services to all of our customers. We have the knowledge, skill, and experience necessary to customize our cleaning services to every surface that we work upon. Here are just a few of the exterior surfaces that we can lift unsightly rust stains from:
Concrete
Bricks
Pavers
Tiles
Stone
Stucco
Asphalt
Vinyl
Siding
Shingles
Rubber
And More
Certified F9 Rust Removal Applicators in New Jersey
Our New Jersey power washing contractors are trained to use the best cleaning agents for every task we conduct. We are certified and trained applicators of F9, the best rust removal cleaning agent on the market.
With F9, we will be able to lift rust stains from every surface of your home or business. All the while, we will preserve and protect your property. The results will look absolutely spectacular. Your complete and total satisfaction is guaranteed.
Remove Rust to Boost Curb Appeal
When you hire our professionals to remove the rust stains from your driveways, walkways, and siding, you vastly improve the look of your property's exterior. You and your family will once again be able to take pride in the look of your home. Your business will be inviting and professional. The curb appeal of your New Jersey property will be vastly increased.
Articles & Tips
Importance Of Regular Metal Roof Cleaning

Metal roofing is noted for its unmatched performance, making it one of the best roofing options for your New Jersey home. Of course, to continue enjoying all the benefits that a metal roof offers, in […]

Important Reasons to Remove Rust from Your Metal Structures

If you own a metal building or other structure, then chances are you're going to experience the headache of rust development on that structure at some point down the road. When that point comes, you' […]
Our latest projects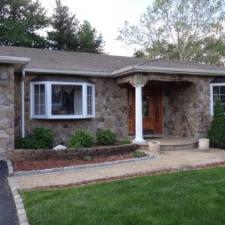 ---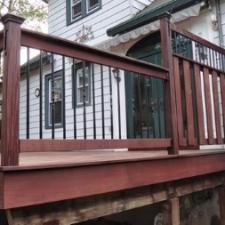 ---
If you would like an estimate for our rust stain removal services in New Jersey, please call TruClean Wash today.