Essex Fells Power Washing, Roof Cleaning, and Exterior Property Restoration Services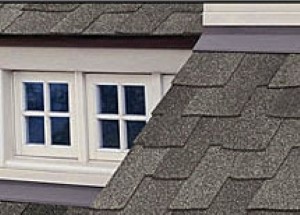 As a property owner, you have an obligation to keep your home or business looking its absolute best. Keeping the exterior of your residential or commercial property clean is a recurring and difficult task. At TruClean Wash, our Essex Fells power washing and roof cleaning contractors are here to help you with this responsibility. With our assistance, your home or business will once again look absolutely stunning.
For the highest quality roof cleaning, pressure washing, and exterior property restorations services in Essex Fells, call TruClean Wash today. Our courteous staff would be happy to discuss your particular property cleaning needs with you. Together, we can develop the best means to achieve all of your goals. We would be excited to schedule your appointment today with our dedicated New Jersey power washing company.
Essex Fells Pressure Washing Contractors
Our Essex Fells pressure washing contractors are proud to serve both commercial and residential clients. We are routinely called upon to clean driveways, walkways, patios, pool decks, siding, and more. No matter what our pressure washing contractors are cleaning for you, we strive to achieve the best possible results. In this way, we convey the fact that you can trust us with all your future property cleaning needs.
Roof Cleaning Services in Essex Fells
Perhaps the most difficult portion of your property to keep clean is your roof. Not only do you have to climb up onto the surface of your roof, but you also have to have the knowledge, skill, and equipment necessary to clean it in a way that does not harm the underlying material.
At TruClean Wash, our Essex Fells roof cleaning contractors can take care of this arduous task for you. We specialize in the soft washing method which is perfect for the most delicate roofing systems. Our professionals can quickly and easily clean asphalt shingle, metal, cedar shake, and tile roofing systems. The results will be absolutely stunning.
Gutter Cleaning Services in Essex Fells
Keeping your gutters clean is not just about the look of your property's exterior. Your gutters perform the important function of channel water from the surface of your roof. If they are clogged, then water will cascade off of your property and can potentially harm your siding, windows, doors, landscaping, and foundation. As such, it is imperative that you routinely clean the gutters on you Essex Fells property.
Our exterior property cleaning contractors specialize in routine gutter cleaning services. We can save you the time and hassle involved in climbing a ladder to scoop wet muck from your gutter systems. You can sit back and relax knowing that your gutters are well maintained.
Importance Of Regular Metal Roof Cleaning

Metal roofing is noted for its unmatched performance, making it one of the best roofing options for your New Jersey home. Of course, to continue enjoying all the benefits that a metal roof offers, in […]

Important Reasons to Remove Rust from Your Metal Structures

If you own a metal building or other structure, then chances are you're going to experience the headache of rust development on that structure at some point down the road. When that point comes, you' […]
Reviews & Testimonials on TruClean Wash in Essex Fells, NJ
There are currently no reviews or testimonials for Essex Fells, NJ. Check back soon!
If you are looking for a professional Essex Fells power washing contractor for roof cleaning or other exterior cleaning services then please call TruClean Wash today.