Roof Cleaning & Power Washing in Hanover Township for Your Home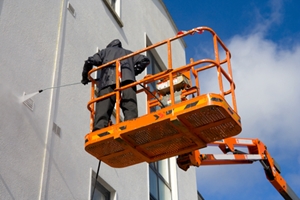 At TruClean Wash, we know it is important to use the right techniques when working on historical or older homes. When historical properties are involved, it is imperative to keep the historical integrity of the building and ensure it will survive. We have performed many such exterior cleaning services over the last decade for customers in New Jersey. That's why we are the Hanover Township power washing company locals prefer whenever they need some type of property maintenance or cleaning task performed.
If you own a home in Hanover, you understand the importance of keeping your home clean. Our homes are a reflection of us and how we live. A well maintained home that is clean and orderly will make everyone in the home look and feel good.
When you need help with the cleaning, TruClean Wash is here to help you clean up the exterior of your home. Our softwashing and pressure washing techniques will clean every surface imaginable on the outside of your home. Whether it's sidewalks, the roof, the windows, or any other surface outdoors, we can help you get it spiffed up.
Residential Pressure Washing and Cleaning Services in Hanover
At TruClean Wash, our New Jersey power washing company provides expert exterior cleaning services to residents. We have a number of other services available as well including:
Roof Cleaning Services in Hanover
We spend a lot of time keeping up our homes. We work hard on weekends to complete to-do chores so that our home is maintained and working efficiently as it should.
Every week during the summer, you can find everyone outside getting lawns manicured and having the exterior of the home cleaned up. One important piece of our property often gets left out, the roof. The roof can not only be cleaned, but softwashing is recommended to remove stains. If you have dirty streaks, stains, or debris on your roof top, it's important to get rid of it soon or it will serve to decay or create rot and mold. Give our Hanover Township roof cleaning pros a call today.
Softwashing Services in Hanover
Special surfaces need softwashing techniques. EIFS, stucco, and dryvit are some of the more common materials being used today due to their energy efficiency and durability. Unfortunately, they collect dirt due to the porousness of the materials.
This allows contaminants to infiltrate the materials, such as mold, and they will settle in deeply after time. Moss, lichen, and algae all commonly end up on the surfaces because they can penetrate deeply. Eventually, they lift up little pieces of the material until it cracks and breaks away. This is why soft washing is useful for these materials.
Importance Of Regular Metal Roof Cleaning

Metal roofing is noted for its unmatched performance, making it one of the best roofing options for your New Jersey home. Of course, to continue enjoying all the benefits that a metal roof offers, in […]

Important Reasons to Remove Rust from Your Metal Structures

If you own a metal building or other structure, then chances are you're going to experience the headache of rust development on that structure at some point down the road. When that point comes, you' […]
Reviews & Testimonials on TruClean Wash in Hanover Township, NJ
There are currently no reviews or testimonials for Hanover Township, NJ. Check back soon!
If you are looking for a professional Hanover Township power washing contractor for roof cleaning or other exterior cleaning services then please call TruClean Wash today.