Chatham Township Power Washing & Roof Cleaning Professionals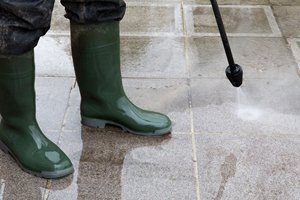 If you own property in Chatham Township, you will want to know about the roof cleaning and other exterior services our New Jersey power washing company offers. At TruClean Wash we not only clean your roof, siding, deck, and other exterior surfaces spotlessly, but also ensure that your windows are cleaned so they no longer block your views.
Windows are important to clean also because when they are dirty, the stand out like a sore thumb. Enhance the exterior appeal of your home with a thorough pressure washing service. We can clean both interior and exterior surfaces of your windows.
Residential Pressure Washing and Cleaning Services in Chatham
If you own residential property, you know that your home needs regular cleaning and maintenance to keep it looking nice. When we neglect the exterior of our homes, it becomes a matter of saving the materials that we have allowed to get dirty and decay. Pressure washing serves to properly clean the sidewalks, decks, siding, roof, and other surfaces.
Our Chatham Township pressure washing contractors understand that not all surfaces can handle the pressure of a professional power wash and will need a softer approach. We know building materials of all kinds and what they need to get cleaned.
Roof Cleaning Services in Chatham
The roof of our home is important and should stay clean from debris. If dirt and debris are left on the roof top, it builds up and starts to decompose. When it decomposes, it also decays the surfaces of the roof. Our roofs already stand up to wind, rain, and harsh weather conditions. By leaving debris on the roof, we only ensure a faster decay.
Softwashing Services in Chatham
High pressure washing machines can cause serious, irreversible damage when you don't use them properly. Professional companies like ours here at TruClean Wash understand just how much pressure each surface of your home needs to get it cleaned up without damaging it.
Softwashing is a technique we commonly use to avoid damaging the materials while giving the surface a thorough cleaning.
Commercial Exterior Cleaning in Chatham
If you own a commercial building, you may be looking for a contractor you can trust. At TruClean Wash, we have served many commercial clients over the last decade, so if you want a contractor you can count on time and again, call TruClean Wash.
Let us help you by cleaning up the exterior of your property so you can maximize the appeal of your business for customers.
Importance Of Regular Metal Roof Cleaning

Metal roofing is noted for its unmatched performance, making it one of the best roofing options for your New Jersey home. Of course, to continue enjoying all the benefits that a metal roof offers, in […]

Important Reasons to Remove Rust from Your Metal Structures

If you own a metal building or other structure, then chances are you're going to experience the headache of rust development on that structure at some point down the road. When that point comes, you' […]
Reviews & Testimonials on TruClean Wash in Chatham Township, NJ
There are currently no reviews or testimonials for Chatham Township, NJ. Check back soon!
If you are looking for a professional Chatham Township power washing contractor for roof cleaning or other exterior cleaning services then please call TruClean Wash today.