Chatham Borough Power Washing & Roof Cleaning Experts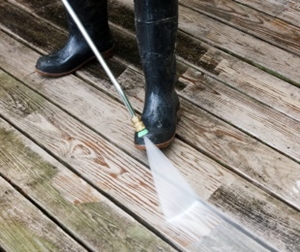 Older homes in the Chatham Borough and surrounding areas have plenty of architectural charm. If you own a historical home, then you understand the importance of keeping the historical integrity of the building. Our Chatham Borough power washing experts at TruClean Wash have the experience to provide you with professional exterior cleaning results without damaging any surfaces of your home.
We understand the special materials and know the techniques needed to deal with each. Some materials require the soft wash technique while others can withstand very high pressures.
Let our New Jersey power washing contractors help you clean up your home and restore it to the beauty underneath all those stains and dirt!
Residential Pressure Washing and Cleaning Services in Chatham Borough
At TruClean Wash, we provide expert exterior cleaning services to residents in the Chatham Borough area. We have a number of other services available as well including:
Roof Cleaning Services in Chatham Borough
Pressure washing is a technique used commonly to clean dirt, debris, and stains from roof tops. Many people do not know that you can clean a roof. However not only can you, but you should clean it regularly.
Professional roof cleaning in Chatham Borough not only makes your roof look better, it will help to ensure the longevity of the roof structure. When surfaces are clean and protected, they last longer.
Softwashing Services in Chatham Borough
Special techniques and accessories have been developed over the years to create a service called softwashing or soft wash.
This technique uses a variety of cleaning solutions that life and remove dirt, grime, mold, and stains from siding, roofing, and even paving materials. The cleaning solution is applied and then washed away with lower pressure (that is still higher than what you can get from your garden hose).
Commercial Exterior Cleaning in Chatham Borough
The success of every business can be determined by the condition of the building the business runs from. If the building is deteriorating or has been neglected, customers will notice right away and will not trust you to provide them with the quality they are looking for.
Enhancing the look of your business will surely win more customers and draw them in to your business. Let us help revitalize your business by providing you with clean exterior surfaces that you can be proud of.
If you seek someone you can trust, that will provide you with professional results, TruClean Wash is here for you.
Importance Of Regular Metal Roof Cleaning

Metal roofing is noted for its unmatched performance, making it one of the best roofing options for your New Jersey home. Of course, to continue enjoying all the benefits that a metal roof offers, in […]

Important Reasons to Remove Rust from Your Metal Structures

If you own a metal building or other structure, then chances are you're going to experience the headache of rust development on that structure at some point down the road. When that point comes, you' […]
Reviews & Testimonials on TruClean Wash in Chatham Borough, NJ
There are currently no reviews or testimonials for Chatham Borough, NJ. Check back soon!
If you are looking for a professional Chatham Borough power washing contractor for roof cleaning or other exterior cleaning services then please call TruClean Wash today.