Your Boonton Town Power Washing & Roof Cleaning Company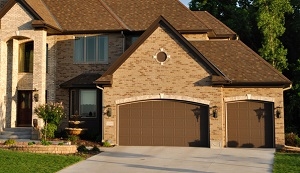 When the outside surfaces of our homes are cleaned, we feel good and look good. There's nothing better to lift your mood if your dirty old roof or driveway is brought back to its original beauty. Exterior cleaning services from a professional Boonton Town power washing company can accomplish this for you.
Home owners know how nice it is to have visitors comment on the exterior of our homes when they are looking sharp. Your rooftop is no different from the rest of your property when it comes to needing cleaning. Streaks, debris, black run-off, all these stains can make your home look run down even if it's not. These issues are easily fixed with one call to the expert Boonton Town pressure washing contractors at TruClean Wash.
When you need exterior cleaning services, TruClean Wash is here to help you clean up. Our softwashing and power washing services can lean every surface on the outside of your home or business. Dirty sidewalks, roofs, siding, windows, decks, fences, and other surfaces are no match for our New Jersey power washing professionals.
Pressure Washing in Boonton Town
At TruClean Wash, our services are provided by only professionals that can offer you a number of options including:
Roof Cleaning Services in Boonton Town
Your home should be a great place to spend a lot of time with your family and friends. Working on home projects, like cleaning off your roof, steals your time away. Weekends should be for you to catch up on hobbies and enjoy time off, but many people end up working on projects they wish they had hired out.
Cleaning roof tops is not easy to accomplish. You risk your health and possibly your life if you aren't skilled at climbing ladders or carrying equipment and heavy things up and around on your rooftop.
Don't risk cleaning your roof, call a professional who can give you the value you're looking for. If you're going to hire someone, we know at TruClean Wash that it better be a professional service you can count on.
Softwashing Services in Boonton Town
Older or delicate surfaces require special treatment when cleaning. In fact, some surfaces such as old brick or stucco are so delicate that power washing will damage them.
For these surface types, a lower pressure, soft washing technique is used. Even though this technique is called softwashing, it is still at a higher pressure than you can get from your garden hose at home.
With softwashing, a chemical wash is first applied to loosen stains and dirt. We like to use environmentally friendly chemicals, here at TruClean Wash, that are still very effective at getting your surfaces clean.
Importance Of Regular Metal Roof Cleaning

Metal roofing is noted for its unmatched performance, making it one of the best roofing options for your New Jersey home. Of course, to continue enjoying all the benefits that a metal roof offers, in […]

Important Reasons to Remove Rust from Your Metal Structures

If you own a metal building or other structure, then chances are you're going to experience the headache of rust development on that structure at some point down the road. When that point comes, you' […]
Reviews & Testimonials on TruClean Wash in Boonton Town, NJ
There are currently no reviews or testimonials for Boonton Town, NJ. Check back soon!
If you are looking for a professional Boonton Town power washing contractor for roof cleaning or other exterior cleaning services then please call TruClean Wash today.