Important Benefits of Routine Roof Cleanings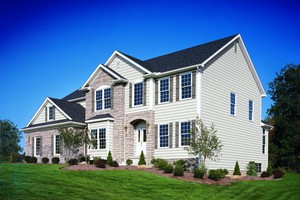 Your roof may go over your head, but the fact that you need to have it cleaned regularly shouldn't. After all, routine roof cleanings can provide a wealth of great benefits for both your roof and your entire property. If you're not sure what those benefits are, just read on, and our quick guide will tell you three of the most compelling reasons to get routine roof cleanings including gutter cleaning.
Increase Your Property Value
A dirty roof is not only unsightly but also unhealthy. And when anyone appraises a home to buy, beauty and health are two factors that can make or break that home's value.
To be sure your home is appraised for the best possible price, keep all of its components looking and functioning their best. This means keep your roof in its best possible shape with routine roof cleanings.
Improve Your Curb Appeal
Even the most valuable home in the world won't be worth anything if you can't get that home sold. And to be sure you get your home sold as quickly as possible, you'll want to maintain a high curb appeal.
With a dirty, poorly maintained roof, you'll surely struggle to attract the eyes and pocketbooks of interested buyers. So, you'll want to get routine roof cleanings to keep your roof looking great and keep your home's curb appeal nice and high.
Protect Your Roof
Maybe money doesn't matter to you where your home is concerned. Who says you want to sell it anyway? Maybe, instead, you intend to live in that home until you die, as many people do.
If that's the case, you're at least going to want to keep your home as safe as can be. And an all-encompassing way to do that is to get your roof cleaned routinely. Routine roof cleanings will remove stuck-in water and developing mold, thus keeping your roof and home as safe and healthy as can be. Call our power washing team at TruClean Wash today!
If you are looking for exterior cleaning tips from a New Jersey power washing professional, call TruClean Wash today.