Parsippany-Troy Hills Power Washing & Roof Cleaning Pros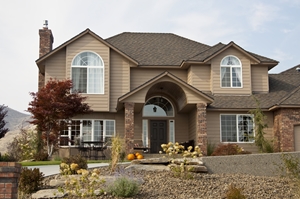 Parsippany-Troy Hills Township, commonly called simply Parsippany, is a township in Morris County, New Jersey, United States.*
At TruClean Wash, we believe that when you look good, you feel good. Cleaning the exterior of our homes and businesses make us feel good, especially when other people notice.
If you own a home in New Jersey, you know how nice it is to have visitors comment on the exterior of your home when it looks sharp. Your rooftop is no different when it comes to cleaning. Streaks, debris, black runnoff stains, all make your home look run down but are easily fixed with one call to our experts.
When you need clean, TruClean Wash is here to help you clean up. Our services for softwashing and power washing in Parsippany-Troy Hills can lean every surface on the outside of your home or business. Dirty sidewalks, roofs, siding, windows, decks, fences, and other surfaces are no match for our exterior cleaning professionals.
Residential Pressure Washing and Cleaning Services in Parsippany-Troy Hills
At TruClean Wash, our New Jersey power washing technicians are professionals that provide a number of services including:
Roof Cleaning Services in Parsippany-Troy Hills
Your home is where you spend a lot of time with family and friends. Weekends often get left for chore day and working around the house, but you'd probably rather be spending time with loved ones.
Why not have someone do your exterior cleaning for you instead of spending precious time doing it for yourself? We can help you clean up your outside areas much faster with our pressure and softwashing services, including roof cleaning in Parsippany-Troy Hills .
Softwashing Services in Parsippany-Troy Hills
Some surfaces, such as old brick or stucco require softwashing techniques because power washing will damage them. A lower pressure is used (but still higher than regular water pressure at home), along with a chemical wash. We like to use environmentally friendly chemicals, here at TruClean Wash, that are still very effective.
*Sources:http://en.wikipedia.org/wiki/Parsippany-Troy Hills,_New_Jersey
Importance Of Regular Metal Roof Cleaning

Metal roofing is noted for its unmatched performance, making it one of the best roofing options for your New Jersey home. Of course, to continue enjoying all the benefits that a metal roof offers, in […]

Important Reasons to Remove Rust from Your Metal Structures

If you own a metal building or other structure, then chances are you're going to experience the headache of rust development on that structure at some point down the road. When that point comes, you' […]
Reviews & Testimonials on TruClean Wash in Parsippany-Troy Hills, NJ
There are currently no reviews or testimonials for Parsippany-Troy Hills, NJ. Check back soon!
If you are looking for a professional Parsippany-Troy Hills power washing contractor for roof cleaning or other exterior cleaning services then please call TruClean Wash today.