Are You Looking for a Fair Lawn, NJ Power Washing Professional?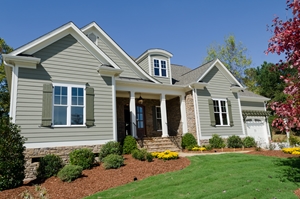 If you are looking to preserve the beauty of your home, one of the best steps that you can take to protecting this investment is scheduling a visit from a Fair Lawn power washing and soft washing professional. An exterior cleaning contractor like the ones you'll find at TruClean Wash will be able to easily remove years of build-up of grime, mildew, mold, and rust stains, returning your home's luster. You may not even have to replace your roof or siding if they show signs of black marks and similar wear, as the solution you may need could very well be a soft washing service, which is only a small fraction of the cost of replacing your shingles.
If you take advantage of the service of the experienced New Jersey power washing contractors at TruClean Wash you will have the benefit of reliable service from industry professionals. TruClean Wash uses a blend of environmentally friendly chemicals that can eliminate build-up without any threat to plants or animals. Make certain that you have your pressure washing services handled by a licensed professional, as these tools can end up causing lasting damage to your home when placed in inexperienced hands.
For reliable, experienced, and affordable power washing services, contact TruClean Wash today.
Services we offer include:
Fair Lawn Deck Cleaning & Refinishing
You want to have a deck that looks great year long so you can best enjoy it, and if the wood is beginning to fade you need to take the right steps to preserving its quality. This means taking advantage of the deck cleaning and refinishing services at TruClean Wash. By refinishing your deck you will better protect the wood against rot and decay, and restore that attractive like new luster that it has been missing!
Fair Lawn Gutter Cleaning
Your gutters work hard to protect your home against water damage, but if you have not had them cleaned recently you could be taking a great risk by impeding their attempts to redirect water away from your home. Overflowing gutters can spell disaster for any home owner, as this water will gather around your foundation, causing cracks, leaks, and problematic permeation that can end up costing you thousands. By taking advantage of basic gutter cleaning services in Fair Lawn, NJ you can keep your gutters functioning and keep your home protected from water damage!
Importance Of Regular Metal Roof Cleaning

Metal roofing is noted for its unmatched performance, making it one of the best roofing options for your New Jersey home. Of course, to continue enjoying all the benefits that a metal roof offers, in […]

Important Reasons to Remove Rust from Your Metal Structures

If you own a metal building or other structure, then chances are you're going to experience the headache of rust development on that structure at some point down the road. When that point comes, you' […]
Reviews & Testimonials on TruClean Wash in Fair Lawn, NJ
We could not be happier with the service, quality and extra touches provided by TruCLEAN. They even washed the outdoor furniture we had moved aside so they could clean the patio. Everything looks great - our roof looks like a new installation. And the price was outstanding. Great service. Great price. Great job.
If you are looking for a professional Fair Lawn power washing contractor for roof cleaning or other exterior cleaning services then please call TruClean Wash today.