Highly Skilled Florham Park Power Washing and Roof Cleaning Contractors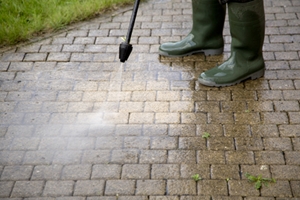 At TruClean Wash, our Florham Park power washing company is here to help local residents and business owners take pride in the look of their properties. We have the knowledge, skill, and experience necessary to clean every exterior surface of your home or business. Our team has been so successful for so long for one simple reason. In every project we undertake, our exterior property cleaners seek to achieve the best possible results in order to achieve the highest levels of customer satisfaction.
If your Florham Park home or business can use a good cleaning, call TruClean Wash today. Our polite staff is ready to assist you. We would be happy to discuss your unique cleaning needs with you and to tell you how our experts can provide for them in the best possible manner. Our New Jersey power washing team can schedule your pressure washing appointment today.
Pressure Washing Services in Florham Park
Pressure washing is by far the best method to clean nearly any stain from exterior property surfaces. Our highly skilled contractors can lift rust, algae, oil, and dirt stains from concrete patios, driveways, walkways, and pool decks. We can expertly clean siding, decks, and fencing. Bottom line, our team can restore every surface of your home or business to its original beauty.
Soft Wash Roof Cleaning in Florham Park
The roof of your home or business has an immense impact on the curb appeal of your property. Keeping a roof clean is immensely important and extremely difficult. However, in order for you and your family to take pride in the look of your Florham Park home, your roof must look its best. In order for your commercial property to be professional looking and inviting, your roof must be well maintained.
At TruClean Wash, our Florham Park roof cleaning contractors are here to help. We specialize in the soft washing method which is perfect for lifting years of stains from the most delicate roofing systems. You can feel confident that our team will enhance the beauty of your roof while preserving and protecting it for the future.
Importance Of Regular Metal Roof Cleaning

Metal roofing is noted for its unmatched performance, making it one of the best roofing options for your New Jersey home. Of course, to continue enjoying all the benefits that a metal roof offers, in […]

Important Reasons to Remove Rust from Your Metal Structures

If you own a metal building or other structure, then chances are you're going to experience the headache of rust development on that structure at some point down the road. When that point comes, you' […]
Reviews & Testimonials on TruClean Wash in Florham Park, NJ
There are currently no reviews or testimonials for Florham Park, NJ. Check back soon!
If you are looking for a professional Florham Park power washing contractor for roof cleaning or other exterior cleaning services then please call TruClean Wash today.