Exceptionally Skilled Roof Cleaning & Power Washing Contractors in Mountain Lakes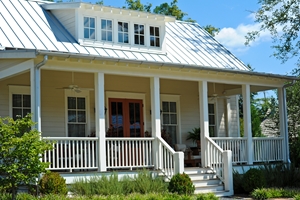 Every property owner wants his or her home or business to look its best at all times. Unfortunately, this aspiration is extremely difficult to fulfill. Because your property is constantly exposed to the elements, every surface is incessantly being stained by dirt, moisture, bio-growth, and other contaminants. At TruClean Wash, our Mountain Lakes power washing and roof cleaning contractors are here to help.
When you call our professionals for your property cleaning needs, you turn a difficult and arduous task into something extremely simple. Our highly skilled pressure washing contractors have the ability to clean years of stains from any surface around your property. All you need to do is sit back and relax while your home or business is restored to it original beauty.
For the highest quality pressure washing, roof cleaning, and exterior property restoration services in Mountain Lakes, call TruClean Wash today. Our polite staff is ready to help you in any way that we can. We can answer all of your questions about the services our New Jersey power washing company offers and can schedule your appointment today.
Roof Cleaning Services in Mountain Lakes
The roof of your property has a large effect on the overall look and feel of your home or business. As such, in order for your property to look its best, your roof must be kept clean. When your roof becomes stained, trying to figure our how to resolve the problem can leave you at a loss.
At TruClean Wash, our Mountain Lakes roof cleaning contractors are the solution to your problem. We can clean every type of roofing system quickly and easily for you. We are adep at both pressure washing and soft washing services. As such, we can customize our methods to your particular needs, always guaranteeing that we will preserve and protect the surface of your roof in the process.
Pressure Washing Services in Mountain Lakes
Pressure washing is an extremely quick and effective method to lift years of stains and dirt from concrete, vinyl, masonry, wood, and other exterior property surfaces. Our highly skilled Mountain Lakes pressure washing contractors customize our cleaning method to every task we conduct. In this way, we consistently achieve the best looking results for all of our customers.
When you hire us for your pressure washing needs, we promise to bring this dedication to excellence to task for you. Our pressure washing contractors will not be pleased with the results of our efforts unless we achieve your complete and total satisfaction.
Importance Of Regular Metal Roof Cleaning

Metal roofing is noted for its unmatched performance, making it one of the best roofing options for your New Jersey home. Of course, to continue enjoying all the benefits that a metal roof offers, in […]

Important Reasons to Remove Rust from Your Metal Structures

If you own a metal building or other structure, then chances are you're going to experience the headache of rust development on that structure at some point down the road. When that point comes, you' […]
Reviews & Testimonials on TruClean Wash in Mountain Lakes, NJ
Very Professional. Will use them again.
If you are looking for a professional Mountain Lakes power washing contractor for roof cleaning or other exterior cleaning services then please call TruClean Wash today.