Metal Roof Cleaning Service In New Jersey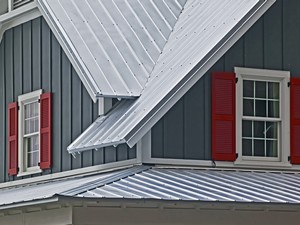 Are you noticing stains on your metal roof? Have dingy layers of grime covered the original sheen and luster of the metal roof? If so, call and ask about our metal roof cleaning service in New Jersey.
You can always trust TruClean Wash professionals to be honest, dedicated and upfront. We have been cleaning metal roofs locally since 2003. Our New Jersey power washing experts are trained and skilled in the latest techniques involved in residential and commercial exterior cleaning. We work hard and train hard to stay on top of all the latest methods of safe, eco-friendly cleaning techniques.
We can restore the original beauty of your metal roof today. Let's schedule a free estimate where we can go over all the details.
Quality, Honest Service
Safe Cleaning For Metal Roofs
Eco-Friendly Roof Cleaning
Free Upfront Quotes
Metal Roof Rust Stains Gone
Rust stains are found on all types of exterior surfaces, including on metal roofing. Although a metal roof lasts a long time, it does eventually deteriorate. At some point, it can rust although it's made to resist rusting. It's also possible the iron content of the rainwater is causing red rust stains on the metal roof. This is why you see concrete rust stains too, it's not the material itself that's rusting but the iron content in the water and soil.
TruClean Wash knows how to remove red rust stains from metal roofs and other surfaces. We use eco-friendly stain treatments that work very effectively. Those rusty streaks need to go before the rust works it's way into the metal. And a seasonal cleaning follow-up will probably be necessary to keep the problem away.
Soft Washing For Your Metal Roof
With our soft washing approach, your metal roof gets thoroughly clean with no damage to the surface. This technique is approved by manufacturers for roof cleaning. If damage is done during cleaning, the warranty could be voided. By letting us take care of your metal roof cleaning, the warranty will stay intact and so will your metal roof.
Eco-Friendly Roof Cleaning Service
TruClean Wash is an environmentally conscious company. The commercial solutions we use to clean your metal roof and other exterior surfaces are completely safe for the environment. Certain cleaning solution, even when dissolved, can harm the delicate balance of nature. Our cleaning methods keep the environment safe as well as your home and family.
Articles & Tips
Importance Of Regular Metal Roof Cleaning

Metal roofing is noted for its unmatched performance, making it one of the best roofing options for your New Jersey home. Of course, to continue enjoying all the benefits that a metal roof offers, in […]

Important Reasons to Remove Rust from Your Metal Structures

If you own a metal building or other structure, then chances are you're going to experience the headache of rust development on that structure at some point down the road. When that point comes, you' […]
Our latest projects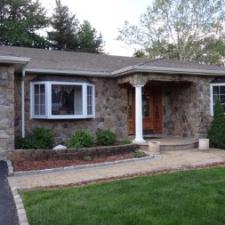 ---
---
If you would like more information about our New Jersey Metal Roof Cleaning service, please call TruClean Wash today.