Mendham Boro Power Washing & Roof Cleaning Pros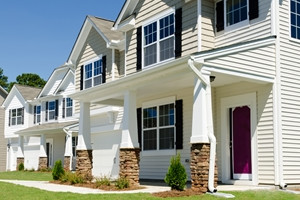 TruClean Wash, located in nearby East Hanover has been serving the Mendham Boro and surrounding areas since 2003. With over a decade of providing services like residential and commercial power washing in Mendham Boro, we are your local exterior cleaning experts.
Our professional exterior cleaning services for the Mendham Boro area include:
Residential Roof Cleaning Services in Mendham Boro
Dirt, debris, tree branches, acorns, leaves, and more accumulate on roof tops. Dirty exteriors make your home or business look old and degrade your curb appeal. Cleaning off the roof with pressure washing services can remove all that old material and get your roof back in good shape. Stains like dark runoff and streaks can be removed with pressure washing.
If left on the roof, the debris will cause the roofing materials to rot. Over time, you can easily spring a leak and need to replace your roof, so the quicker you handle keeping it clean, the better off your roof will be and the longer it will last. We recommend seasonal roof top cleaning, so your home is protected from all sorts of conditions.
Softwashing Services in Mendham Boro
When Softwashing, a method of pressure washing is used for cases where materials are more delicate and can't withstand the force of regular powerwashing without becoming damaged. Lower pressure is used on the surface with special, quality cleaning solutions applied beforehand. If you have delicate surfaces to work with, don't worry because our professionals are fully trained and skilled at softwashing techniques.
Commercial Exterior Cleaning in Mendham Boro
Do you want to maximize the curb appeal of your commercial property? Pressure washing services are the way to get there. The exterior of our business is a reflection on our company. Customers will either be turned on or turned off by your exterior when they visit you for service or products.
If the sidewalks are dirty and stained, they can keep you from earning the money you should. It's not that your building is old and your business out of date, it's just that your exterior is dirty and looks old. Siding and roof tops should also be kept clean. When the whole exterior looks good, it reflects well on you and your business.
Importance Of Regular Metal Roof Cleaning

Metal roofing is noted for its unmatched performance, making it one of the best roofing options for your New Jersey home. Of course, to continue enjoying all the benefits that a metal roof offers, in […]

Important Reasons to Remove Rust from Your Metal Structures

If you own a metal building or other structure, then chances are you're going to experience the headache of rust development on that structure at some point down the road. When that point comes, you' […]
Reviews & Testimonials on TruClean Wash in Mendham Boro, NJ
There are currently no reviews or testimonials for Mendham Boro, NJ. Check back soon!
If you are looking for a professional Mendham Boro power washing contractor for roof cleaning or other exterior cleaning services then please call TruClean Wash today.