Your Dumont Power Washing Contractor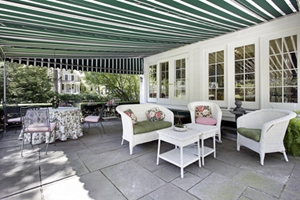 The exterior appearance of your home is important not just to you and your family, but the entire community. If your home is riddled with dirt, grime and mold, it is going to look old and ran down. As much money and time that you have put into your home, it is important that it looks it's best all the time. You can keep the exterior of your house look great by scheduling a regular power washing service in Dumont, NJ.
TruClean Wash is an experienced Dumont power washing contractor that believes in providing high quality cleaning services for the exterior of your home. When you schedule a regular cleaning service with our professionals, you will receive discounts.
Our team of professionals are fully licensed and insured to handle any power washing service. We provide a variety of outdoor cleaning services including:
Dumont Power Washing
Power washing is a hard task that takes skill, training and the proper equipment. To ensure that your home is cleaned thoroughly and safely, you need to hire the professional cleaners at TruClean Wash. We guarantee that all of our employees are trained and retrained regularly in the latest power washing techniques. You can depend on use to clean your home successfully and for a reasonable price.
Dumont Roof Cleaning
Cleaning a roof does not require a power washer. It requires a more detailed and delicate process known as softwashing. Softwashing involves soaking your roof with a eco-friendly and environmentally safe chemical.
This chemical is allowed to sink to the cracks and creases of your roof. It eats away at mold build up, black streaks, dirt and other grimes that might be riddling the surface of your roof. Once the chemical has done its job, we use a low pressure process to rinse your roof. This ensures that your roof is cleaned without the high pressure, which can damage your structure.
As a professional New Jersey power washing, roof cleaning in Dumont is one of our top services. We customize our roof cleaning to meet the standards of your roof and type of roof you have on your home.
Importance Of Regular Metal Roof Cleaning

Metal roofing is noted for its unmatched performance, making it one of the best roofing options for your New Jersey home. Of course, to continue enjoying all the benefits that a metal roof offers, in […]

Important Reasons to Remove Rust from Your Metal Structures

If you own a metal building or other structure, then chances are you're going to experience the headache of rust development on that structure at some point down the road. When that point comes, you' […]
Reviews & Testimonials on TruClean Wash in Dumont, NJ
There are currently no reviews or testimonials for Dumont, NJ. Check back soon!
If you are looking for a professional Dumont power washing contractor for roof cleaning or other exterior cleaning services then please call TruClean Wash today.