Demarest Power Washing & Roof Cleaning Pros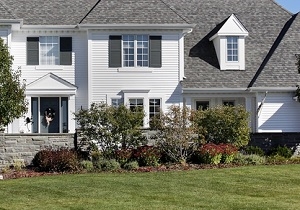 There is only one way to clean the exterior appearance of your home. Power washing is a technique that involves using a high powered pressure washer that dispenses water at a high rate. These dangerous pieces of machinery require the proper training and knowledge to use. When you are ready to remove all the dirt and grime from the outside of your home, you need a trained, professional Demarest power washing experts.
TruClean Wash is an experienced Demarest power washing company that provides high quality exterior cleaning services to improve the outward look of your home. Our professionals have the proper training and experience to safely clean the outside of your home without harming your exterior features.
When you want superior power washing services and prompt project completions, you have come to the right place. Our Demarest pressure washing contractors use eco-friendly cleaners and all the right equipment to get your property looking clean and beautiful in an affordable and effective manner.
Demarest Power Washing
Washing the outside of your home takes time, skills and the proper equipment. Attempting to clean your home and its features alone can cause more trouble than it is worth. When you want to improve the outward appearance of your home, you need a professional power washing contractor.
TruClean Wash specialize in cleaning hard features such as driveways, walkways, brick features, patios and more. We can remove dirt build up, grime and rust stains from your home's surfaces without harming your property.
Some of our exterior cleaning services for the Demarest area include:
Demarest Roof Cleaning
The roof of your home is one of the hardest exterior features to clean. Not only do you have to climb onto your roof, but you have to have the proper equipment and knowledge as to how to clean your roof. There are several different types of roofs out there, and they all require different cleaning attention.
At TruClean Wash, we provide high quality roof cleaning services for a variety of different roofs. We customize our soft washing process to ensure that your roof is cleaned safely. We use eco-friendly and environmentally safe chemicals to rid your roof of black streaks, algae build up and mold.
Importance Of Regular Metal Roof Cleaning

Metal roofing is noted for its unmatched performance, making it one of the best roofing options for your New Jersey home. Of course, to continue enjoying all the benefits that a metal roof offers, in […]

Important Reasons to Remove Rust from Your Metal Structures

If you own a metal building or other structure, then chances are you're going to experience the headache of rust development on that structure at some point down the road. When that point comes, you' […]
Reviews & Testimonials on TruClean Wash in Demarest, NJ
There are currently no reviews or testimonials for Demarest, NJ. Check back soon!
If you are looking for a professional Demarest power washing contractor for roof cleaning or other exterior cleaning services then please call TruClean Wash today.