The Boonton Township Power Washing & Roof Cleaning Experts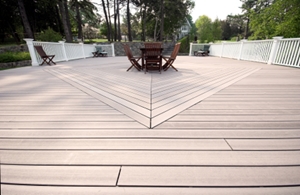 Boonton Township is a township in Morris County, New Jersey, United States. As of the 2010 United States Census, the township's population was 4,263, reflecting a decline of 24 from the 4,287 counted in 2000, which had in turn increased by 721 (+20.2%) from the 3,566 counted in the 1990 Census.
Older homes in Boonton Township are graced with plenty of architectural charm. Owning a historical home means you understand the need to keep the historical integrity of the building when doing repairs or cleaning surfaces. When repairs or upgrades are made on older homes, the contractor should also be aware how delicate the materials are and should know how to work with them without damaging anythings.
For example, when replacing an older window, the owner has option to stay with the architecture of the home and get windows that match but are more energy efficient and work properly. Or when cleaning old windows or siding, the contractor must know when to use lower water pressure or other techniques to remove stains and debris.
At TruClean Wash, we know how to treat old building materials on your home. We are your local Boonton Township power washing experts and have been cleaning exteriors in New Jersey for over a decade.
Residential Pressure Washing and Cleaning Services in Boonton Township
Just like the inside of your home, the outside is regularly cleaned and maintained. On surfaces like sidewalks and decks, you need regular sweeping and maintenance from time to time. Cleaning them is simple, but removing stains, dark spots, oil, and other more stubborn problems can be difficult without the help of cleaning services from New Jersey power washing professionals.
Pressure washing is the most common method to cleaning the exteriors of our homes and is a fast and efficient way to ensure the surfaces look like new again.
Roof Cleaning Services in Boonton Township
The roof of our home is important because it protects you and your belongings. When dirt and debris are left on the roof, build up occurs and starts to decompose. When debris decomposes, it decays and will quickly start to destroy the surfaces of your roof. Roofs already stand up to wind, rain, and harsh weather conditions. Cleaning off the tree branches, acorns, leaves, dirt, and other mess will ensure your roof isn't damaged further.
Softwashing Services in Boonton Township
Softwashing removes the same that full powered pressure washing does, but it is used in certain circumstances on surfaces that need it. Mold, mildew, algae, moss, and other contaminants such as grease, grime, sea salt, and lime buildup is no match for softwashing. It is used on surfaces such as:
Commercial Exterior Cleaning in Boonton Township
When you need an exterior cleaning contractor you can trust in Boonton Township, you'll want to call on someone who's professional and has a good reputation in the community. TruClean Wash has worked hard for customers and strives for complete satisfaction.
If you need the exterior of your commercial property cleaned, our professionals can handle it. There are plenty of service companies and contractors out there, but they don't have experience the experience needed to work with commercial properties. Call TruClean Wash today and have our experts come out to give you a fast and friendly estimate.
Importance Of Regular Metal Roof Cleaning

Metal roofing is noted for its unmatched performance, making it one of the best roofing options for your New Jersey home. Of course, to continue enjoying all the benefits that a metal roof offers, in […]

Important Reasons to Remove Rust from Your Metal Structures

If you own a metal building or other structure, then chances are you're going to experience the headache of rust development on that structure at some point down the road. When that point comes, you' […]
Reviews & Testimonials on TruClean Wash in Boonton Township, NJ
There are currently no reviews or testimonials for Boonton Township, NJ. Check back soon!
If you are looking for a professional Boonton Township power washing contractor for roof cleaning or other exterior cleaning services then please call TruClean Wash today.