Softwashing: Explanation & Benefits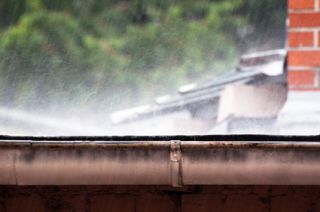 As the local leading service provider for softwashing services in New Jersey, we are always surprised when we find that there are still local residents who are unfamiliar with this cleaning method. Try as we might, it seems difficult to make everyone aware of what this service is and why we are so proud to offer it, here at TruClean Wash. So, for those of you who are still unaware of what this is and how it can benefit you, now is the perfect time to learn all about this important task.
The good news is that we also offer this to commercial clients as well. The bottom line is that anyone and everyone can benefit from signing up for softwashing. Don't quite believe that – then keep reading to find out more about what we have to offer you.
Expert Service with Long Term Results
Everyone has heard of pressure washing and power washing, and how this is used to clean the exterior of a building. Unfortunately, it became apparent that this approach to professional cleaning is not always the best one. High pressure water can knock down dirt and other contaminants, but that also means it can cause damage to the materials and surfaces being cleaned.
Softwashing utilizes a different technique when cleaning. As opposed to using high pressure water, this system relies on chemical cleaning agents to get the job done. Don't worry though, the formula used is non-toxic and safe.
The chemicals help rid your exterior of unwanted substances like mildew, algae and fungus. However, as opposed to relying on brute force to try to remove these contaminants, it is the cleaning agent that does the work.
This is not only a safer cleaning method for materials like vinyl siding and asphalt shingles, it cleans these surfaces in the process. You get a better, deeper, long lasting clean that you cannot get with just high pressure water.
The softwash approach is also ideal for delicate building materials such as brick and masonry. While these materials may withstand the brute force of the high pressure water, it does begin to slowly chip away at it and compromise the structural integrity.
The Smart Choice to Make
Since 2003, our New Jersey Power Washing Company has been providing local clients with the best service, for a variety of important elements of your home or business. While we do still offer pressure washing, we are proud to be able to also offer a safer alternative, for surfaces like your roof and masonry. Let us show you what a difference it makes to use softwashing for a safe and thorough exterior clean.
If you would like an estimate for softwashing in New Jersey, please call TruClean Wash today.